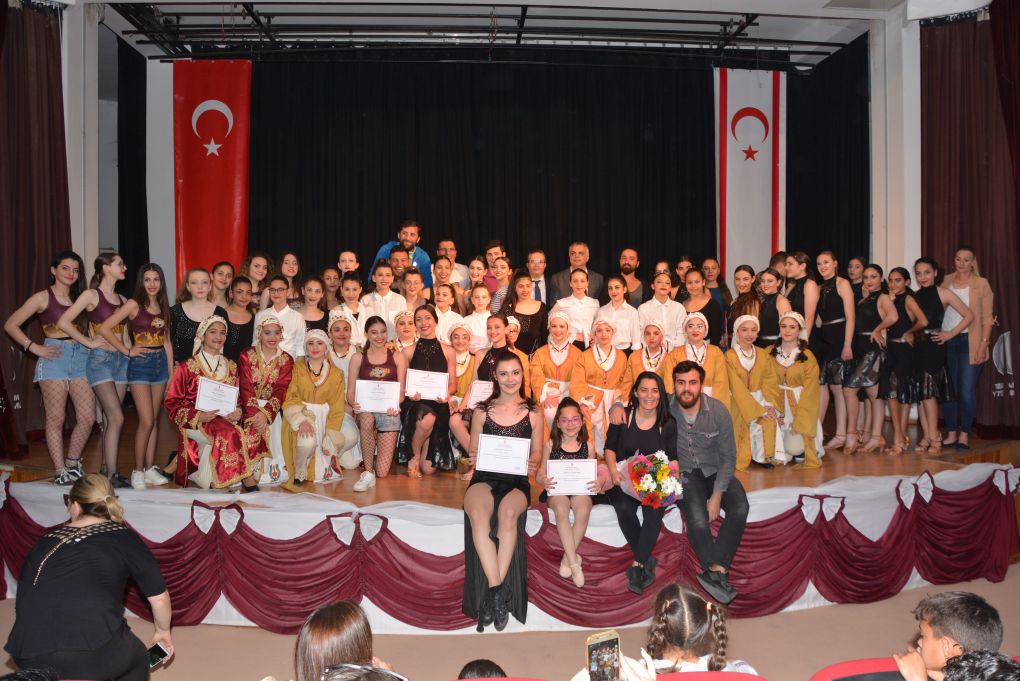 It was announced that Near East College and Department of Health, Culture and Sports of Near East University jointly organised a dance festival.
The festival was held at Hall 4 of Near East University Grand Library with great joy and excitement and dance performances of groups, of which the choreographies were jointly prepared by Near East College Physical Education Teachers and Near East University Dance Group Instructors, were performed.
In addition to the above, it was stated that 14 different dance shows, including cha-cha, samba bachata, Pasodoble, Jive, Modern Dance, Hip Hop, Zeybek and Cyprus Folk Dance were staged by Near East College middle school and upper secondary school students with great success.
It was pointed out that the dance festival was organized in order to help students work harmoniously and enthusiastically in a group; alongside teaching them to synchronize their body movements with emotions and thoughts and learn to exhibit these skills on stage. The dance performances were well-liked by the audience and applauded to for minutes.