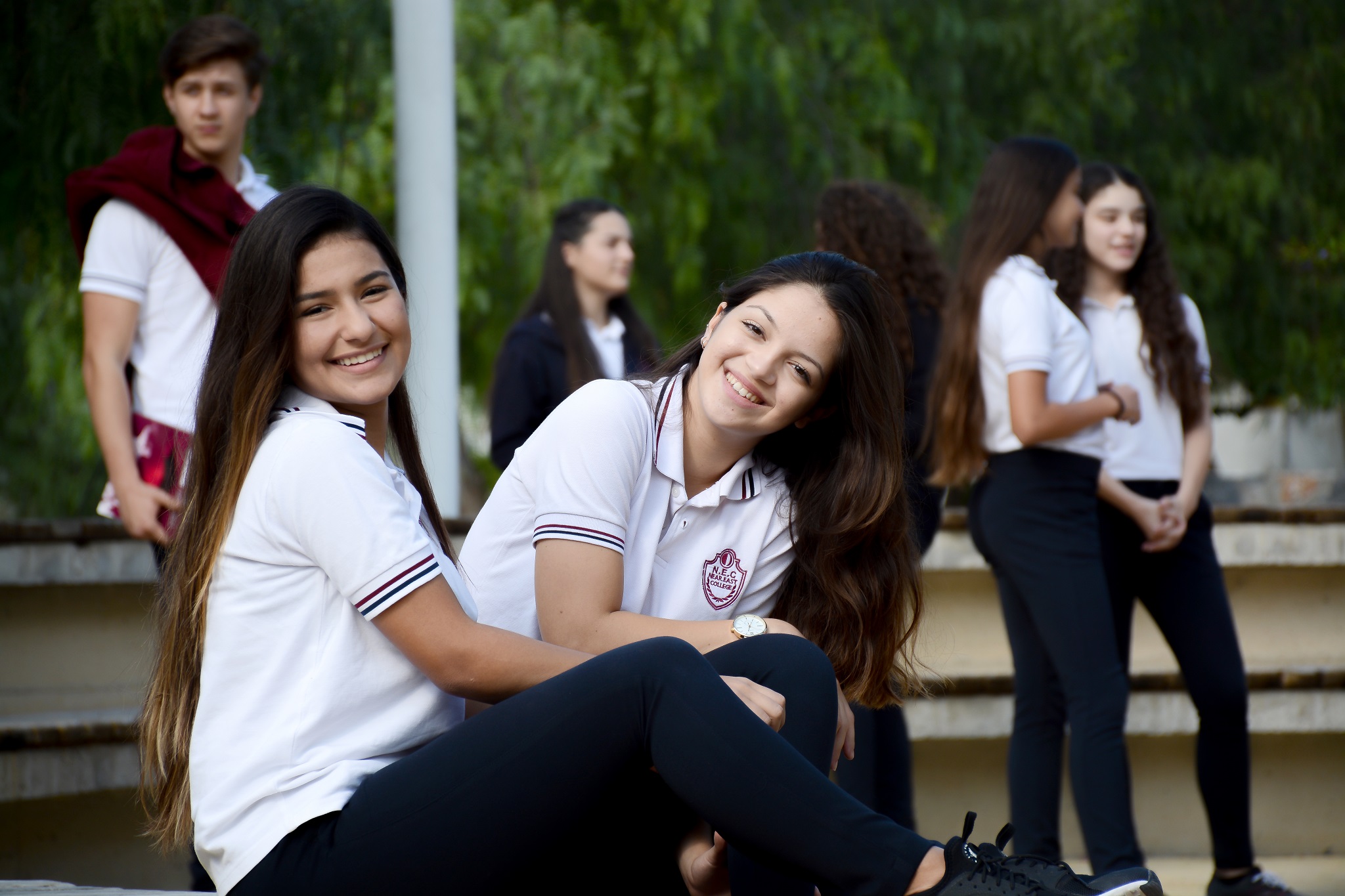 Sustaining her clam in foreign language exams, Near East College has achieved 100% success in DELF exams that approved by French Ministry of Education.
The DELF (Diploma in French Language Studies) is an official diploma issued by the French Ministry of Education to certify the French-language skills of foreign students. The DELF exam is comprised of independent levels. Each level assesses four language skills including oral comprehension and spoken French, written comprehension and written French.
In the preparation courses organized within the body of Near East College, students study the methodology, vocabulary and themes specific to DELF exams while improving their knowledge of grammar and ability to communicate. Under the guidance of their competent teachers, students work on and develop the 4 skills (oral comprehension, written comprehension, oral production and written production)that will be tested on exam day. Practice exams are organized by the teachers to better prepare the students for the exam. All 24 students, who attended the preparation courses implemented by their teachers DenizSılaEngin and BahriyeGayde, sat for A1, A2 and B1 level DELF exams held in May 2018 and achieved 100% success. Near East College is proud of sustaining the tradition of achieving 100% success in DELF exam.
The levels of DELF exams correspond to the levels described in the Common European Framework of Reference for Languages (CEFR). The certificates awarded by DELF, which stands for Diploma in French studies (Diplômed'Etudes en Langue Française) are internationally valid and accepted as a qualification all over the world.
The Implemented School Program Ensures the Development of Language Skills of Students…
Highlighting the crucial role of the implemented school program and teaching staff in achieving such an outstanding success in foreign language exams organized by international prestigious organizations and institutions, Near East College Principal AsımIdris states that Near East College has always been a pioneer in this context adding that their accomplishments will continue without needing any external reinforcement.
Touching upon the importance of having an internationally valid competency in foreign language, the School Principal İdris underlined that Near East College, which is the leading and well-established school offering foreign language education, always aimed at preparing her students for better. "We have undertaken it as our fundamental mission to raise well-equipped individuals, who are able to use at least one more foreign language in the best way along with a solid English and a good command of the mother tongue Turkish.As a third language, we continue to work with the aim of educating students to express themselves effectively in French or German language skills and preparing them as individuals who will walk confidently to the future.Our students, who sat for foreign language exams held by international bodies so far, have achieved 100% success. Our students' accomplishments verify the educational model implemented in the line of our goal" noted he.
A1
Arda Elkıran
Azra Aşıksoy
Azra Gökrem
Ece Evren
Ecenur Erem
Esat Soylukal
Gözde Gamze Gözenler
Gülçin Özbilen
Hasan Altay
Hazan Ali Akhisar
Nehir Tüzünkan
Su Acar
A2
Adasu Oğural
Dila Çavuşoğlu
Emine Haloğlu
Güler Özaydan
Gülin Erbilen
Halil Betmezoğlu
Mısra Özoktaş
Sayra Gülmezer
Sevil Çilenti
Şevval Yılmaz